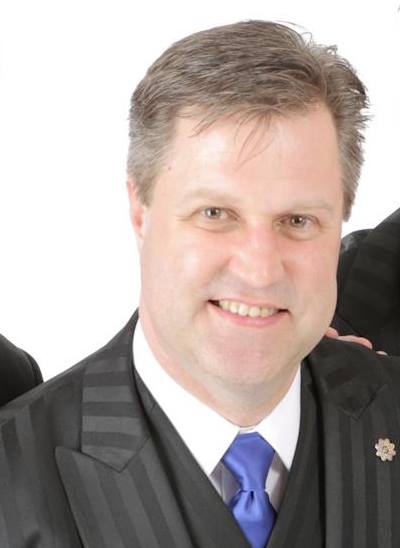 Denis Laflamme has been directing the Chordettes since March 2019.
Denis brings a wealth of Barbershop skill and knowledge. His vision and an incredible energy is amazing and contagious. His goal is to ensure you are the best singer you can be.
"I believe that the only way for an ensemble to be successful is for each singer to contribute the absolute best voice they have"
He has been involved with a cappella singing for over 30 years now. His first direction was at the age of 17 when he directed an SATB chorus in Chicoutimi (Ensemble Vocal du Fjord) for 6 years. He was also lead-vocal keyboard in a rock cover band during that time playing festivals and events.
Moved to Montreal where he joined the South Shore Saints (St-Lambert) and became their director for a few years before becoming the Director of the Capital City Chorus (men's barbershop) where he directed for 18 years. He is a Certified Director from the Barbershop Harmony Society.
During that time, he became a member of the Toronto Northern Lights. He was part of the chorus when they won Gold at the BHS international's in 2013. He has competed in many quartets and continues to be very involved in the a cappella scene in the National Capital Region.
Denis is married to the lovely Aileen Carney and is the proud father of Mélissa (19) and Guillaume (20).