One of the joys of barbershop harmony is getting down to how it all began. Four voices, each singing her own part. The Capital Chordettes have a number of quartets in the chorus; some who compete on the Area and International stages, some who sing at special events, and others who sing just for the joy of it. The chorus also has several Very Large Quartets (VLQs – small groups) who love to sing and entertain. They all make us proud.
Group Therapy
Studies show that singing is good for the body, mind and soul. Kim, Louise, Denise and Mary Joan of the quartet Group Therapy can confirm that this is absolutely true. Our close four-part harmonies will warm your heart and get your toes tapping. Our repertoire of favourite pop tunes and classic barbershop may be just the tonic your next event needs!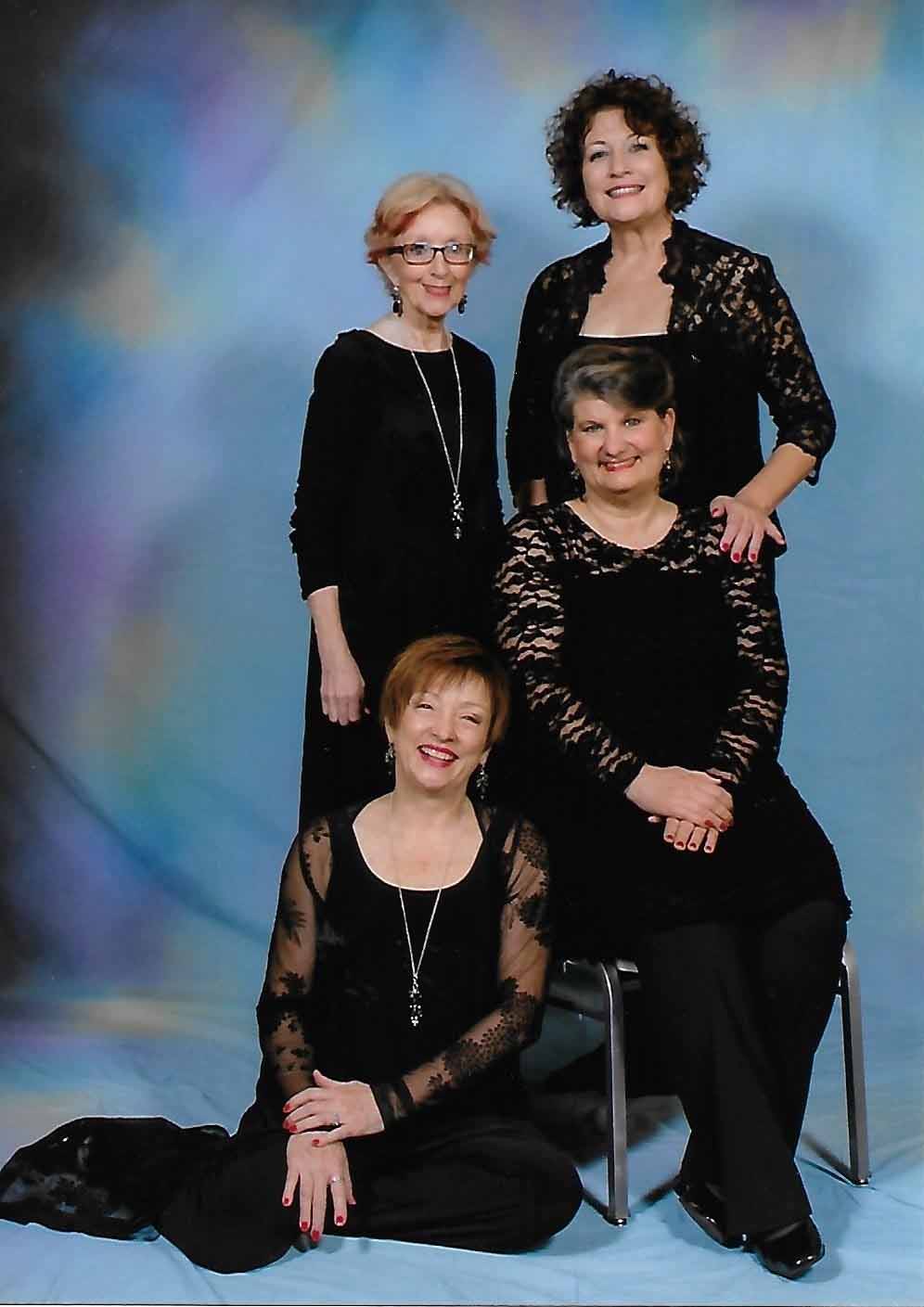 Please contact: Denise
e-mail:
Denise
phone: 613-837-3124
Sounds Like Fun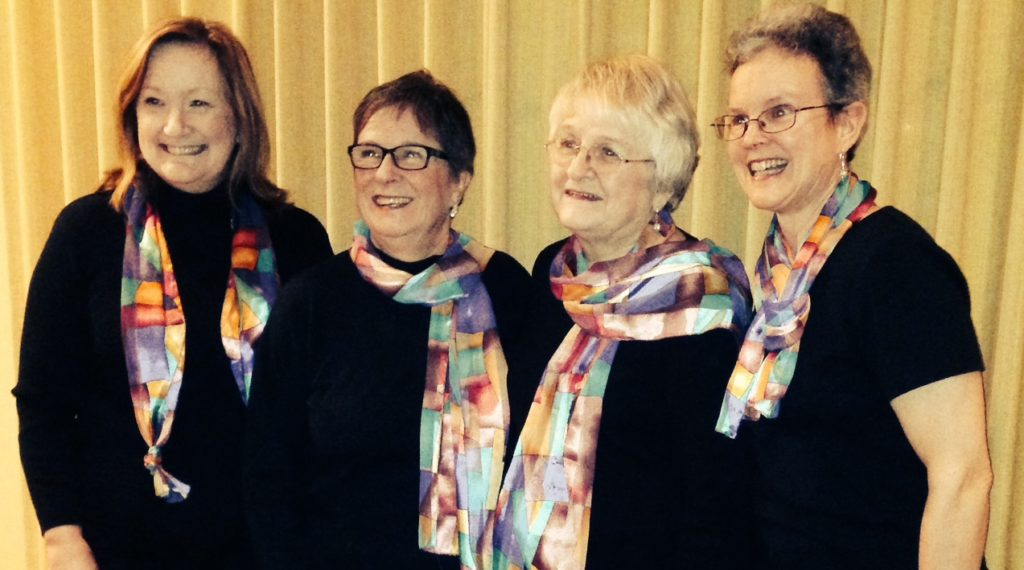 Our name says it all! There is nothing we enjoy more than singing together and sharing our music with an audience. We'd love to sing for you!
Please contact: Christina
e-mail:
Christina
phone: 613-404-3858
Sweet A Cappella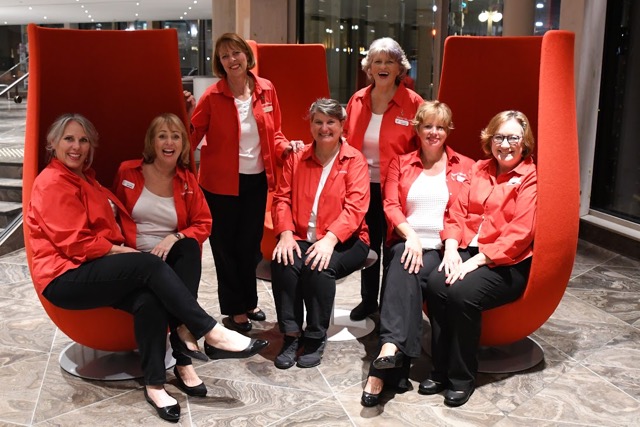 Perk up your Christmas season with some fun Christmas songs and carols courtesy of Sweet A Cappella! We have an interesting and fun repertoire perfect for any time of year. Sweet A Cappella has lots of experience entertaining in busy public places as well as for private functions. We dress in festive attire and will leave a big smile on you or your patron's faces. Treat yourself on any occasion or especially this Christmas season. Ho! Ho! Ho!
Please contact: Janet
e-mail: Janet
Holiday Harmony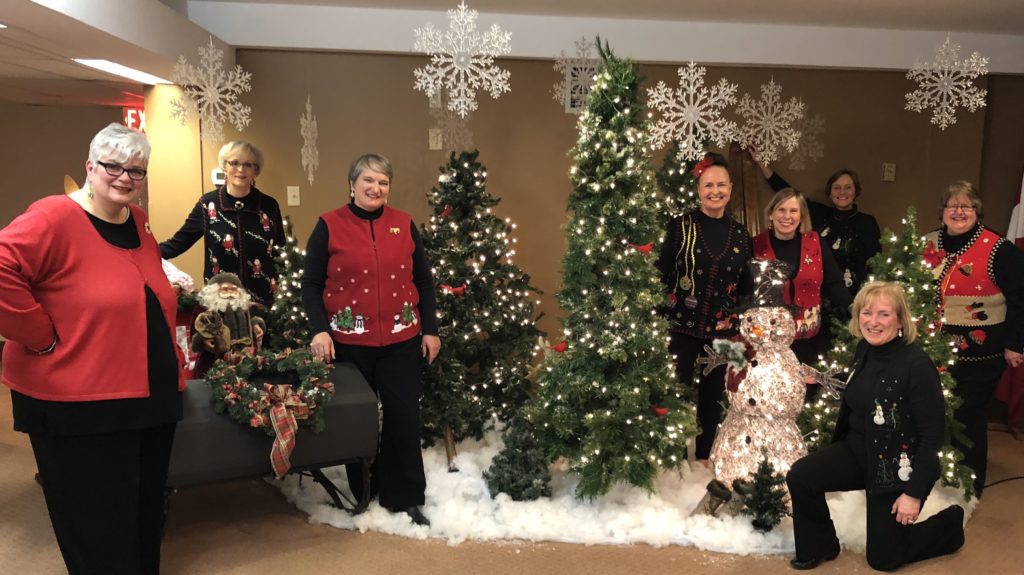 Holiday Harmony is an 8-member a cappella group that sings close, four-part harmony. We would be thrilled to sing for your event. We have a mix of lively songs with a dash of mellow to suit a party mood. And, we have a diverse set of Christmas tunes to please young and old.

We started out as a Christmas carolling group and loved singing together, so we branched out into all kinds of music. But – every day's a holiday, isn't it? A great day for harmony!
Please contact: Laura
e-mail: Laura
phone: (613) 858-6264
Find Holiday Harmony on Facebook